We won "The guest review award of 2015" from Booking.com!
This award is given to the hotels that earned the average review score of over 8 in the past year from the users of Booking.com. It is the meaning of satisfied guests and outstanding stays.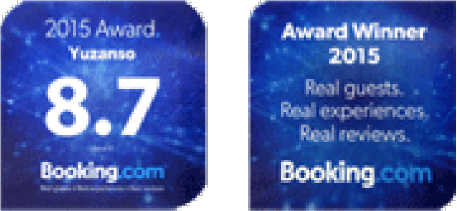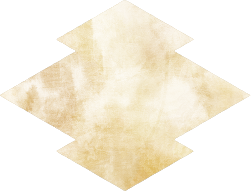 Shiga-ken Ogoto Onsen Yuzanso
Lake Biwa is a freshwater lake in Shiga Prefecture. On the western shore of Lake Biwa, with the lush greenery of Mount Hiei in the background, Ogoto Onsen Yuzanso stands on a graceful piece of land overlooking the open lake.

The design concept of the hotel is to incorporate the blessings of nature and to provide guests with a relaxing atmosphere.

Guest rooms with a spectacular view will surely give you a sense of openness. We also have guest rooms with open-air baths facing the lake.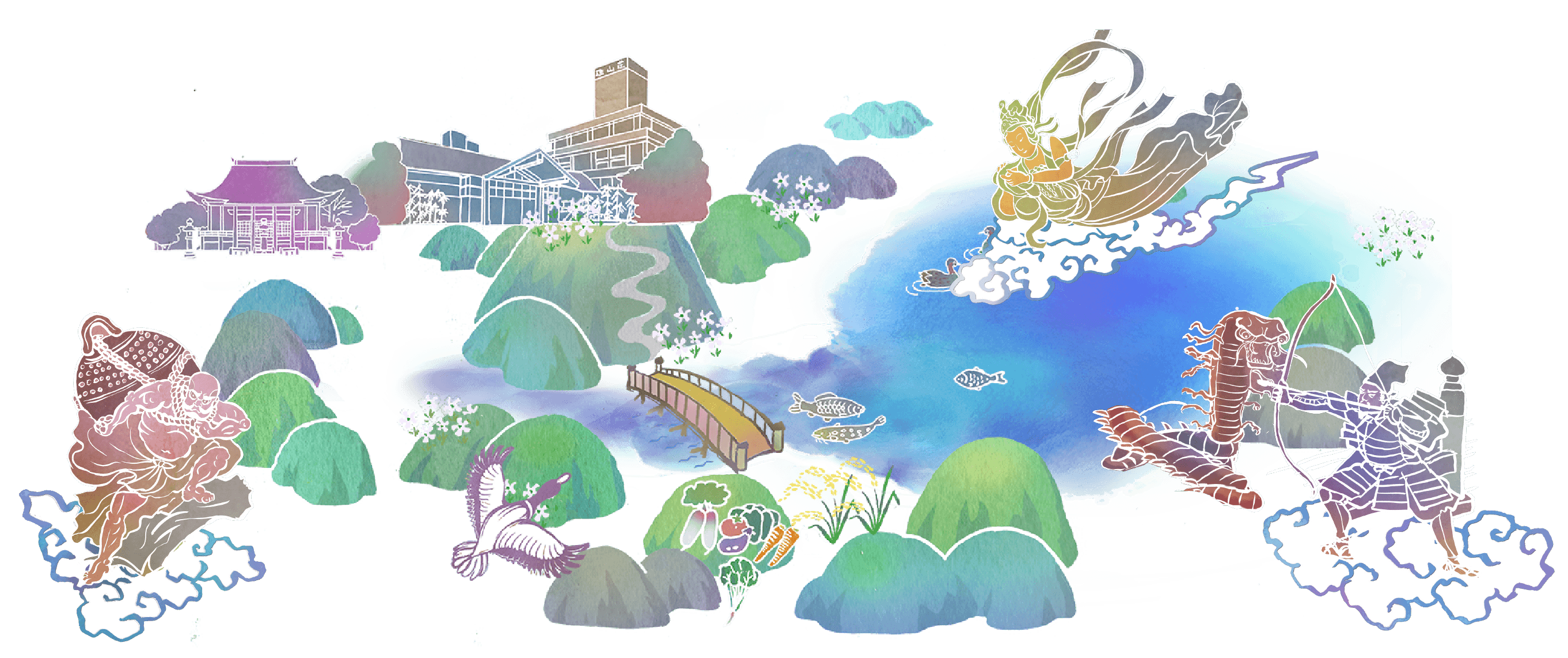 Access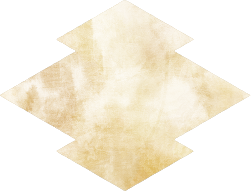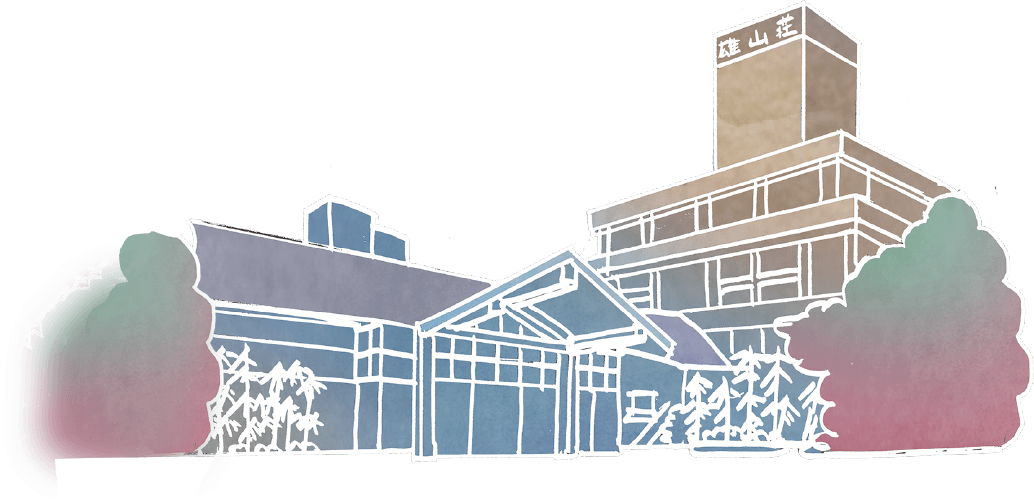 Kyoto is only
20 minutes away by train!
Ready for exquisite views of Lake Biwa and a relaxing soak in a hot-spring bath?
Yuzanso is a quick 20-minute train ride from Kyoto.
Every season has something to offer at Yuzanso.
After a full day of temples, shopping and heritage sites relax and enjoy a dinner so tasty you'll forget to photograph it.
Take advantage of our free and convenient shuttle service. Arrange to be picked up from JR Ogoto-onsen station by simply calling 077-578-1144 when you arrive.
Looking for a private open-air hot spring bath? 61 of our 100 rooms have a "bath with a view."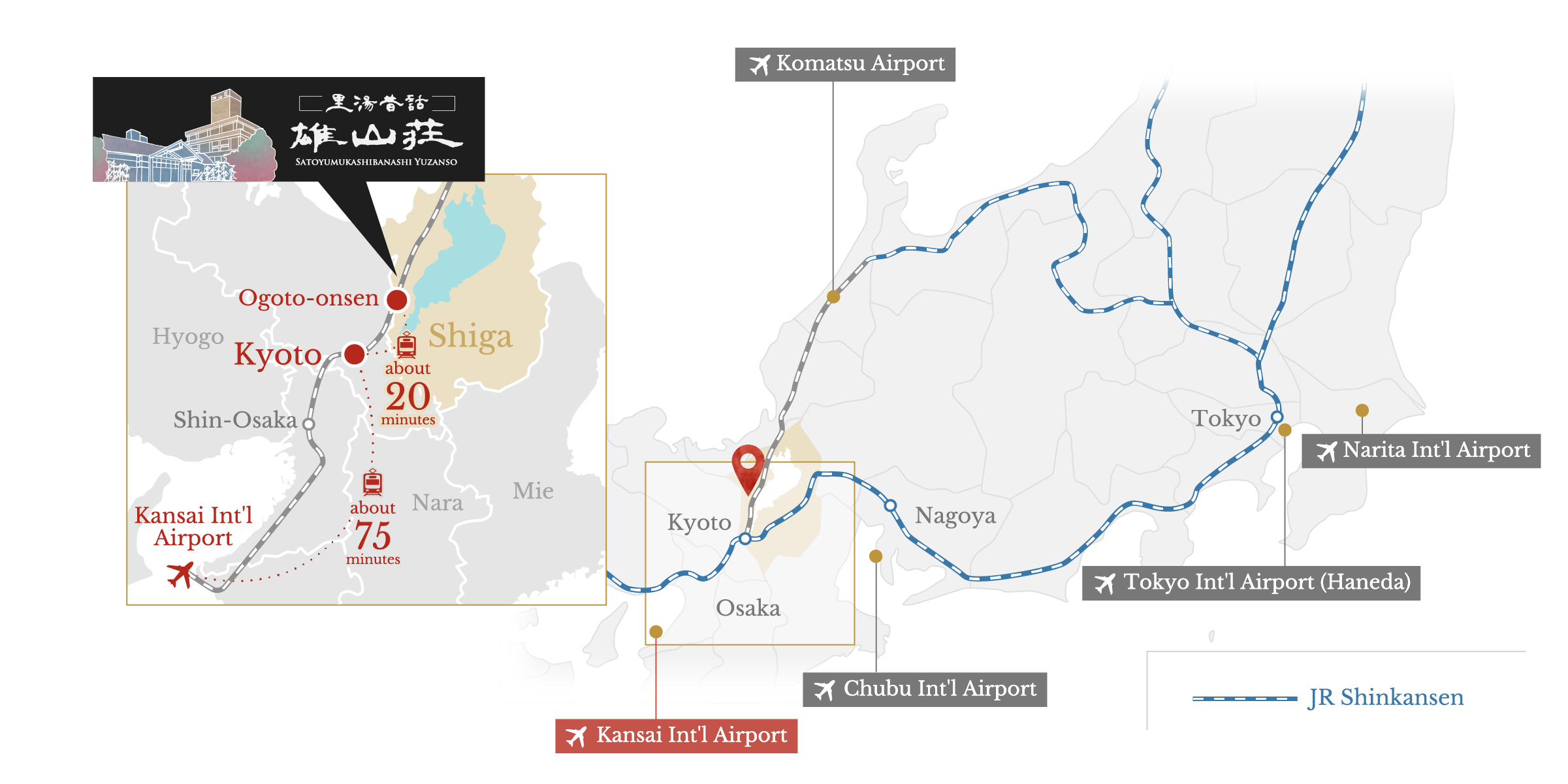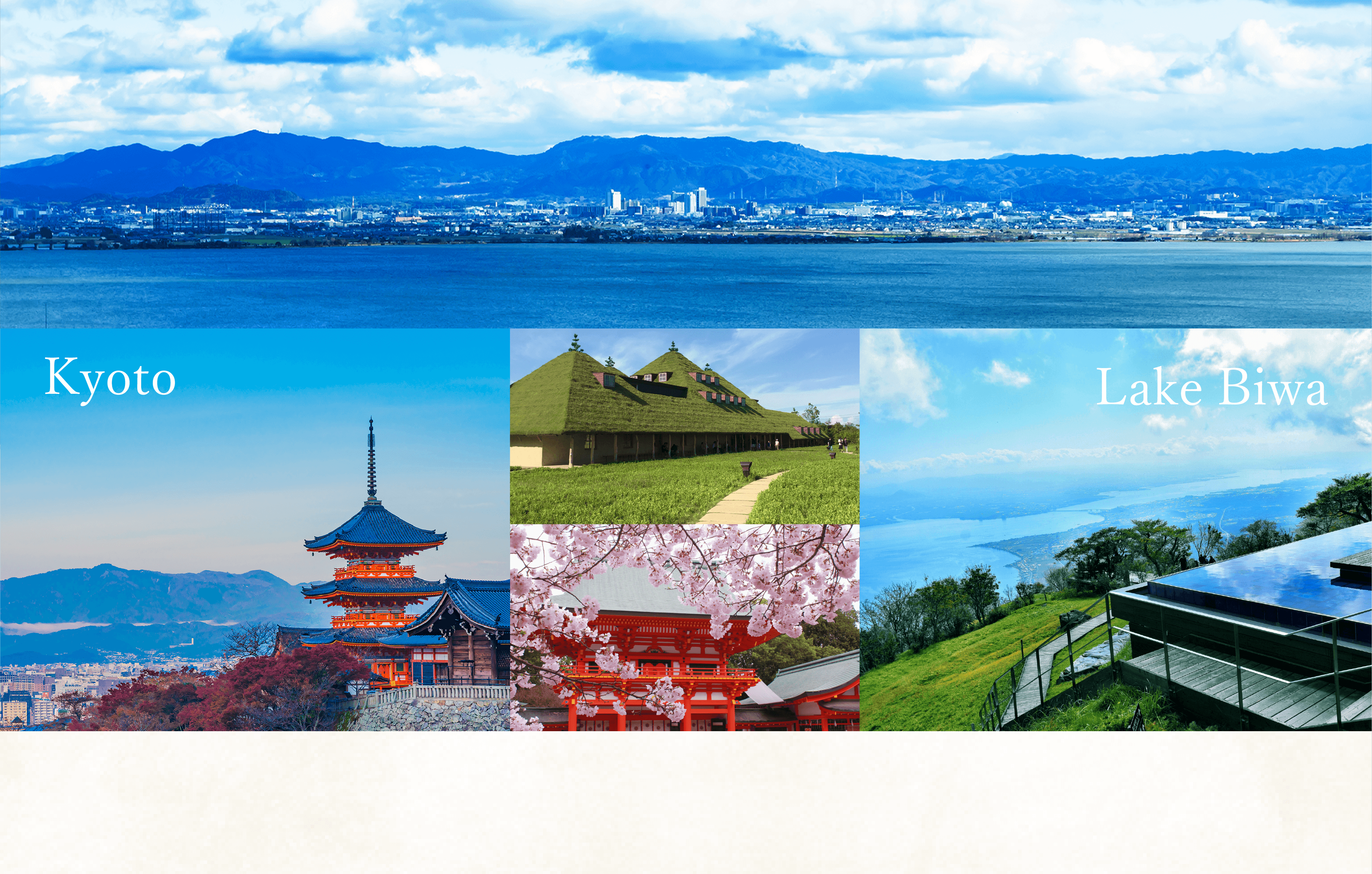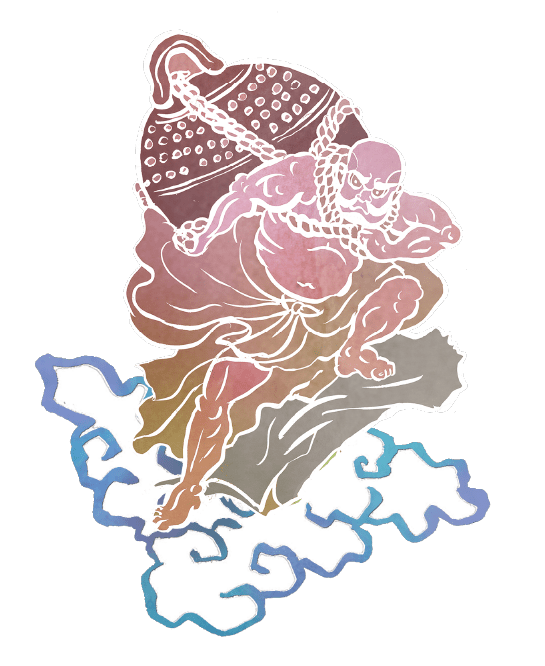 GUEST ROOMS
A variety of luxurious rooms
overlooking Lake Biwa.
An extraordinary space
surrounded by rich nature.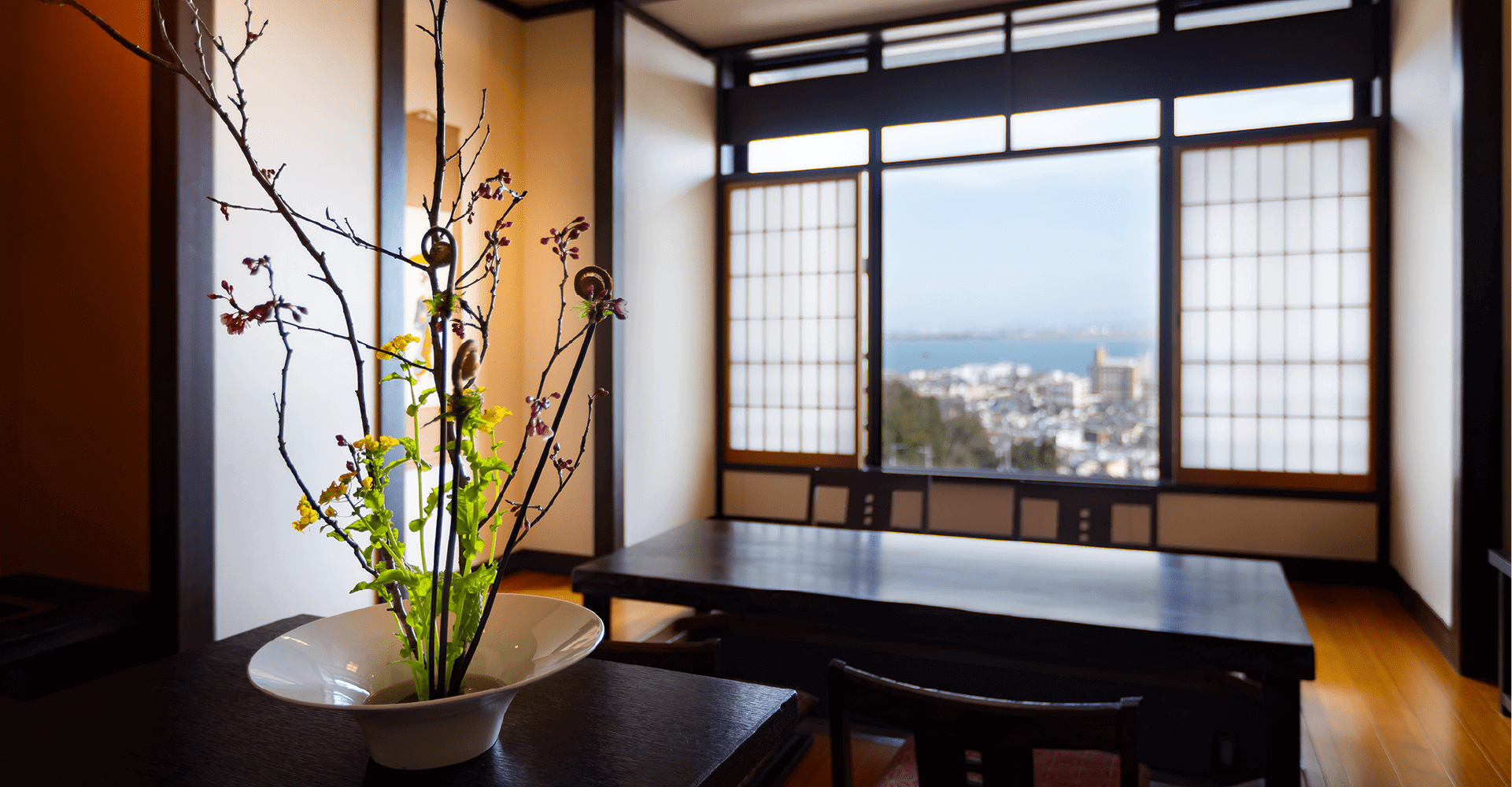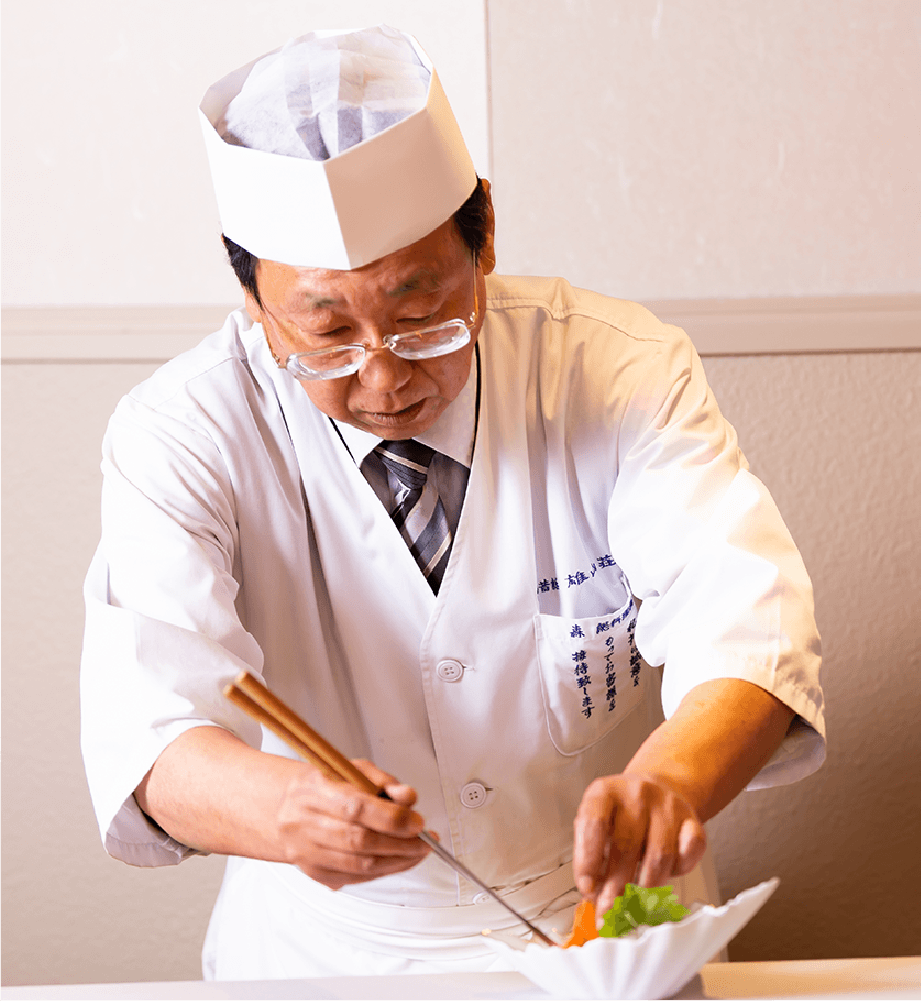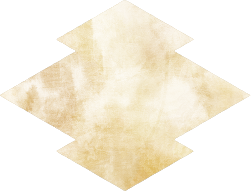 The head chef is selected as a
"modern master craftsman"!
Our head chef, Junichi Mori, has been selected as a "Contemporary Master Craftsman" by the Ministry of Health, Labor and Welfare, which awards craftsmen and technicians nationwide every year.

He was praised for his excellent creative cooking skills that are not bound by preconceived notions while preserving the tradition of Japanese cuisine, his early approach to halal cuisine, and his efforts to teach his successors.
Information
Check-in

15:00(Last check-in at 20:00)

Check-out

10:00

Wi-Fi

Free Wi-Fi available

Parking

Free parking with space for 40 cars

Shuttle bus

We offer free shuttle buses to Ogoto-Onsen Station on the JR Kosei Line.
Call us (+81-77-578-1144) when you get to the station, and we will come and pick you up.

Language

English, Chinese and Korean are available.

Accepted credit cards

JCB, VISA, MasterCard, AMEX, UC, DC, NICOS, ORICO, UFJ, Saison, 銀聯

Cancellation fee

Visit the following URL for more details.
https://yuzanso.co.jp/guide/