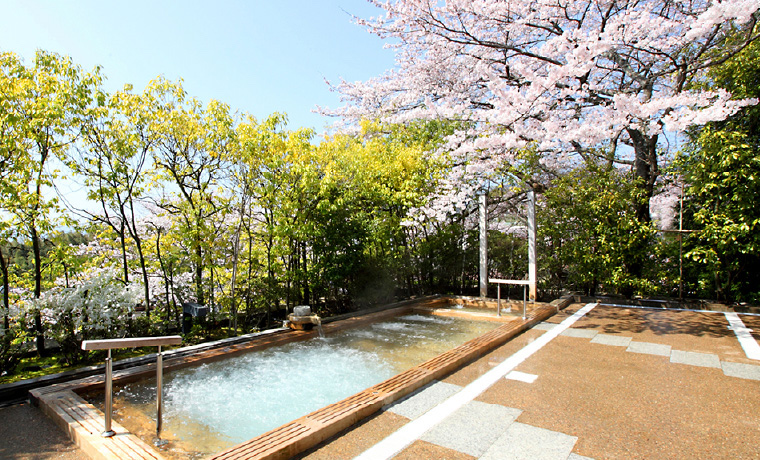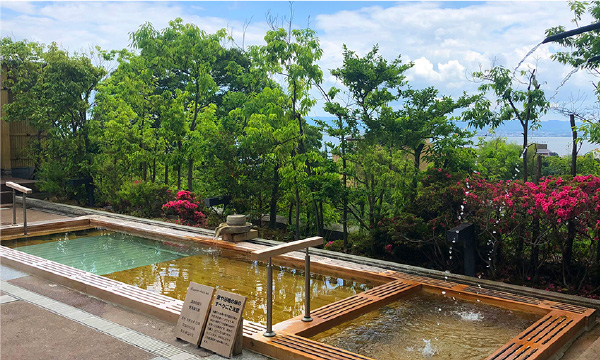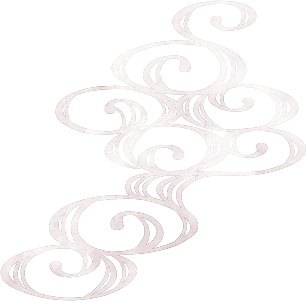 "Ogoto-Onsen" Large Public Baths
The men's bath features "Benkei's bell" and the women's bath features "Tennyo no Mai (Heavenly Maiden's Dance)", both based on Omi folk tales.
The hot water from the "Ogoto-onsen" hot spring source, which is effective for neuralgia and beautiful skin, is soft and mild. The open-air baths are equipped with a jet bath, a whirlpool bath, and a Jacuzzi, and offer a view of Lake Biwa through the trees. There is also a tub bath and sauna outside.
Public baths available
from 6:00 to 9:30 / 15:00 to 24:00
Guide
There are several steps at the entrance of the bathroom.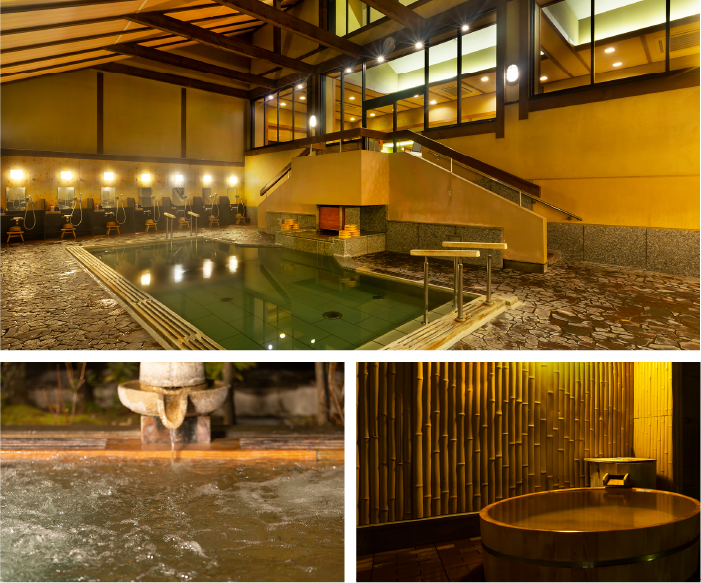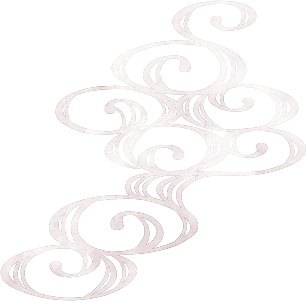 At the "Yujori-Okubo"
(After-Bath Area)
Relax your body and mind
After soaking in the hot water, please relax at the "Yuagari-jo". Bath towels are available here. Both the women's and men's baths are spacious and well-equipped with amenities. If you would like to soak away your sweat and enjoy the breeze outside, please use the green-scented deck.
We also have waiting areas for men and women. Please relax your body and mind in our large public bath.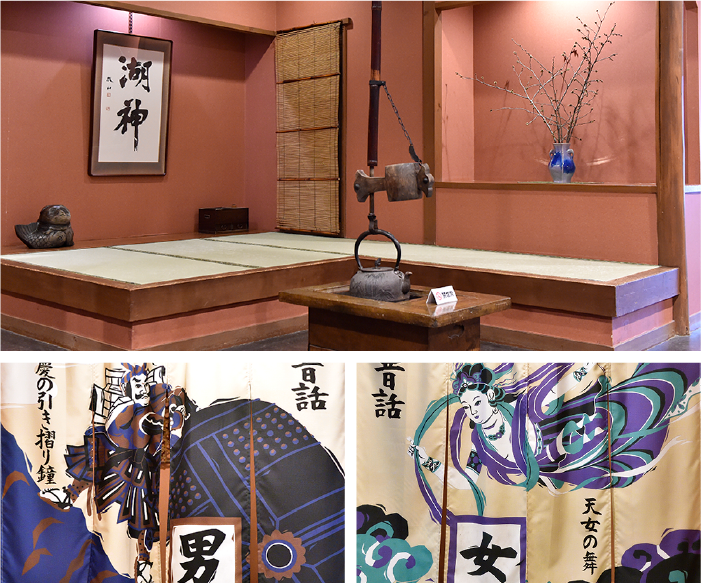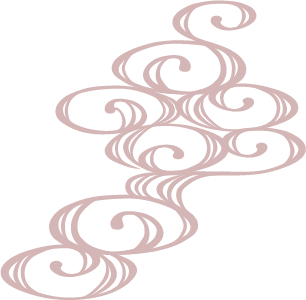 Ogo Onsen Spring Quality and Benefits
The quality of the hot spring water at Ogo Onsen is high alkaline simple hot spring with a pH value of 9.0. There is a standard pH value of 3 to 8.5, and Ogo Onsen exceeding this standard is what is called "hot water for beautiful skin" where you can feel your skin smooth after taking a bath.
As for the concentration of the hot spring, it is a hypotonic alkaline hot spring, meaning that the total amount of dissolved substances in the mineral spring, such as cations and anions, is less than 8 g in 1 kg of water. The majority of hot springs in Japan are of this hypotonicity, and because they cause little irritation to the body, they are safe for people with sensitive skin and pregnant women to bathe in.
Spring quality
Alkaline simple hot spring (hypotonic alkaline hot spring), about 36 degrees, clear and colorless
Efficacy
Neuralgia Muscular pain Arthralgia Shoulder stiffness Exercise paralysis Bruises Chronic digestive organ disease Cold sores Recovery from fatigue, etc. Skin beautifying effects